Our Officers Tell Their Stories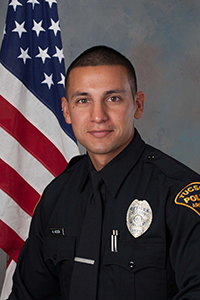 My name is Roman Acosta and I have been an officer for the Tucson Police Department for just over three years now. I am currently assigned to Operations Division South, where I work as a patrol officer.
Police work, specifically with the TPD was career goal of mine since I was about 12 years old. It was around this time that I really began to notice the impact that an officer could have in a persons life, both good and bad. But the ability to positively influence a persons life, even on their worst of days, was something that I wanted to do and be apart of. Life however, initially took me down a different path as a young adult.
Being a life long soccer player, I took the first chance I could at 18 years old to begin coaching. I was fortunate enough to coach boys and girls at all sorts of different levels. From youth soccer clubs like the Tucson Soccer Academy, to Salpointe High School (where I played and graduated from), all the way up to the semi-pro level with FC Tucson. Over the last 13 years, I've been very blessed to be around some amazing young men and women with extraordinary talent.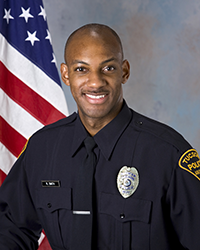 My name is Ray Smith. I have been employed with the Tucson Police Department for 12 years.
During that time I have worked: in the Midtown area of Tucson as a Patrol Officer, in the Prisoner Transport Unit as a driver, I worked at the Southern Arizona Law Enforcement Training Center as an instructor and a Recruit Counselor, and as a Field Training Officer Coordinator.
I am originally from Wisconsin and was transferred to Arizona via the United States Air Force. I actually had no intention of becoming a Police Officer... until I went on a ride-along with one of Tucson's Finest and I was instantly intrigued. 12 years later, I am now working as a Public Information Officer.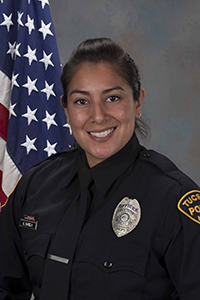 My name is Krystle Barela and I have been an officer with TPD for 3 years now. I am currently assigned to the Midtown division of Tucson in patrol. I also like to participate as a role player in scenarios for recruit and regular training for my peers.
I am looking forward to the holiday season because I will be helping out with the Kids for Cops annual event in December.
I enjoy spending time with my family and friends watching movies and trying new restaurants around town.